Carlton Ward Jr. discovers how citrus groves connect wildlife environments that are vital for Florida panthers.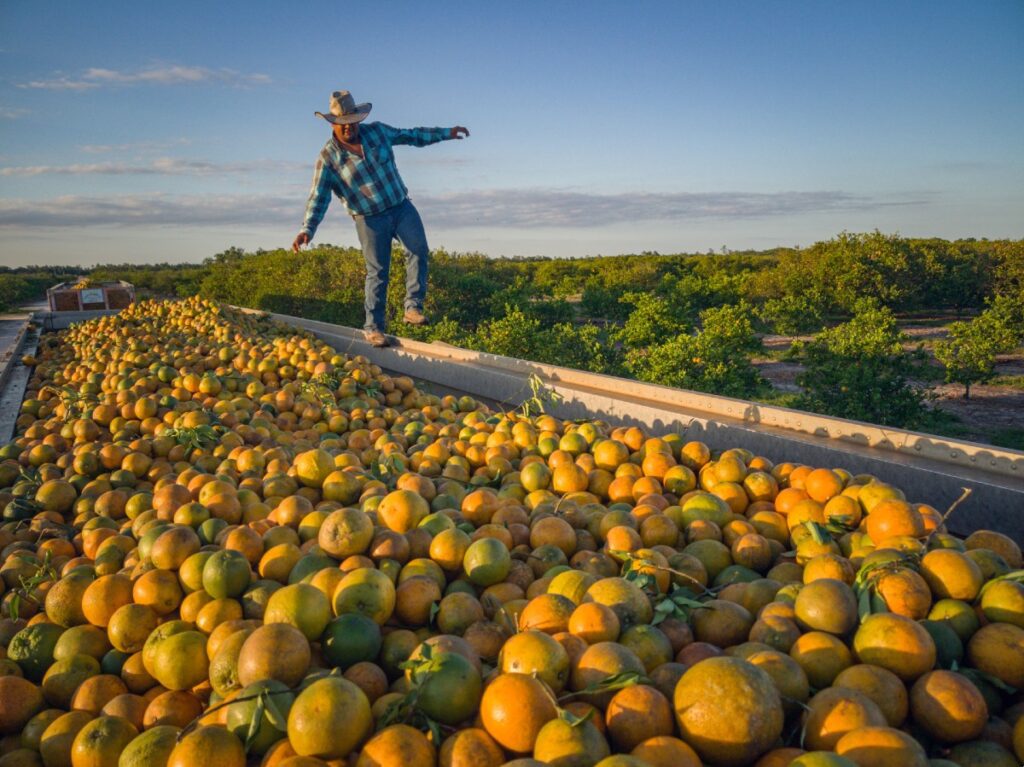 This is a photo of a globally significant wildlife corridor and a recent conservation success story that happens to be an orange grove. I visited Cypress Creek Grove on assignment for The Nature Conservancy for a story about the Florida panther—our state animal, and the only puma population in the eastern United States, which has been isolated to the southern tip of Florida for the past five decades. Panthers came back from the brink of extinction during that time, from fewer than 20 to nearly 200 today. But to continue the recovery and reach sustainable numbers, panthers need one main thing: access to land further north in Florida and beyond. That is where this orange grove comes in.
Cypress Creek Grove rests on the northern bank of the Caloosahatchee River, just east of LaBelle in southwest Florida. It is a key link in a puzzle of green land within the Florida Wildlife Corridor that connects the current core panther territory in the southern Everglades to the species' expansion territory in the northern Everglades. The land around this grove is one of the last places along the entire length of the Caloosahatchee River where wildlife habitat on both sides of the river still exists.
Over the past ten years, The Nature Conservancy and partners have protected ranchlands on the south side of the Caloosahatchee River through funding conservation easements—contracts that allow ongoing agricultural production but ensure that the land can never be developed. Those easements with ranchers help keep the land south of the river connected to the panther habitat around Okaloacoochee Slough State Forest and Big Cypress National Preserve. The newest property to the north of the river is Cypress Creek Grove, which connects to the excellent habitats of the Chaparral Slough and Fisheating Creek Wildlife Management Area.
I have spent time photographing the grove from above with a drone but found the people harvesting the citrus the most compelling. When two tractor-trailers were being filled from the harvest, I couldn't resist climbing on top to show the expanse of fresh-picked oranges. The harvest manager, Pablo Escobedo, showed me how to climb up. To get myself into position, I struggled to wade knee-deep through the pile of oranges. When I turned to frame the scene, this moment presented itself, as Pablo was showing me his more direct (and much more committed) way of walking from one end of the trailer to the next.
After a few days with Pablo and his team, I felt a deeper appreciation for the work that goes into Florida orange juice and felt thankful that helping to save the Florida panther also preserves a future for our state's iconic crop—at least for this grove—during a time when a building boom is sacrificing wildlife and agriculture alike.